WE TEACH HOW TO DANCE

SALSA & BACHATA

IN BELFAST

WE BRING MUSIC TO YOUR FEET AND JOY TO YOUR CORAZÓN (HEART)
We teach you how to dance Salsa the way it's danced in Cuba, and to dance Bachata the way it's danced in the Dominican Republic. In these two countries, Salsa and Bachata are danced in the streets, parties and clubs. It's more relaxed and informal.
The spirit is very important.It's he spirit of community, the spirit of celebration, and spirit of improvisation.
It is often danced by people of all ages and skill levels, and there is a sense of joy and freedom in the way people move and express themselves through the music.
That's what we want to teach you. We want to bring music to your feet and joy to your heart.
We offer weekly Cuban Salsa and Dominican Bachata in Belfast, NI.
We teach you to dance, even if you have two left feet and no sense of rhythm.
We teach the two-step: left foot, right foot, repeat.
We make dancing look easy, accessible, and fun to everyone.
We don't judge your dance moves, we celebrate them.
MEETING
YOUR AMAZING

SALSA & BACHATA

TEACHERS
Your amazing teachers believe dance can change lives, and they want to make your time with them unforgettable.
Despite any challenges you may be facing outside of the studio, they promise to create a joyful and uplifting experience for you. With each step on the dance floor, they'll help you discover your passion and find moments of pure happiness.
MEET STAN
The sensational teacher of Cuban Salsa (A.K.A. La Salsa Cubana) in Belfast!
Stan's love affair with Salsa Cubana began in 2006 in Brussels, and a life-changing trip to Cuba in 2008 ignited a spark in his heart, and ever since, he has been spreading the joy of this beautiful dance form with a passion that is truly infectious.
Since 2009, Stan has been teaching Cuban salsa with a focus on Rueda de Casino, a fun group dance that will fill your heart with a sense of freedom and wonder.
Stan's classes are a celebration of life, an explosion of energy, rhythm, joy, and fun
He's a born entertainer, with a contagious love for the music and the dance, and he's always eager to share his knowledge and experience with his students.
Stan's goal is to teach you how salsa is naturally danced in Cuba, helping you to express yourself through the music and connect with your inner dancer, enjoy the music and have fun. Yes, have fun!
He believes that salsa is a dance for everyone, and his classes reflect that with a relaxed and supportive atmosphere that encourages his students to let go and have fun.
So come join Stan's class and experience the magic of "La Salsa Cubana" like never before!
MEET MARTYNA
Martyna's dance journey started on the electrifying dance floors of London's nightlife, where the captivating rhythm of Salsa first enraptured her heart. What started as a casual evening of dancing soon evolved into a lifelong love affair with the dance and the incredible community that surrounds it.
Throughout her Salsa adventures, Martyna discovered more than just dance; she uncovered a profound connection to the vibrant Salsa community. The friendships she forged, the energy of the dance, and the soulful beats of Latin music have become an inseparable part of her life.
Yet, it's not just her passion for Salsa that sets Martyna apart. She's recognised for her remarkable organisational abilities and methodical approach. Her structured nature ensures the students receive well-planned, lucid, and engaging lessons, making the learning experience smooth and enjoyable.
What truly makes Martyna shine is the joy she infuses into her teaching. When she steps into the classroom, her face lights up with joy, and her passion for Salsa becomes palpable, and her teaching is infused with an irresistible enthusiasm.
Students don't just learn the dance from Martyna; they experience it with every step, every turn, and every beat of the music. So, if you're ready to immerse yourself in the world of Salsa, Martyna welcomes you.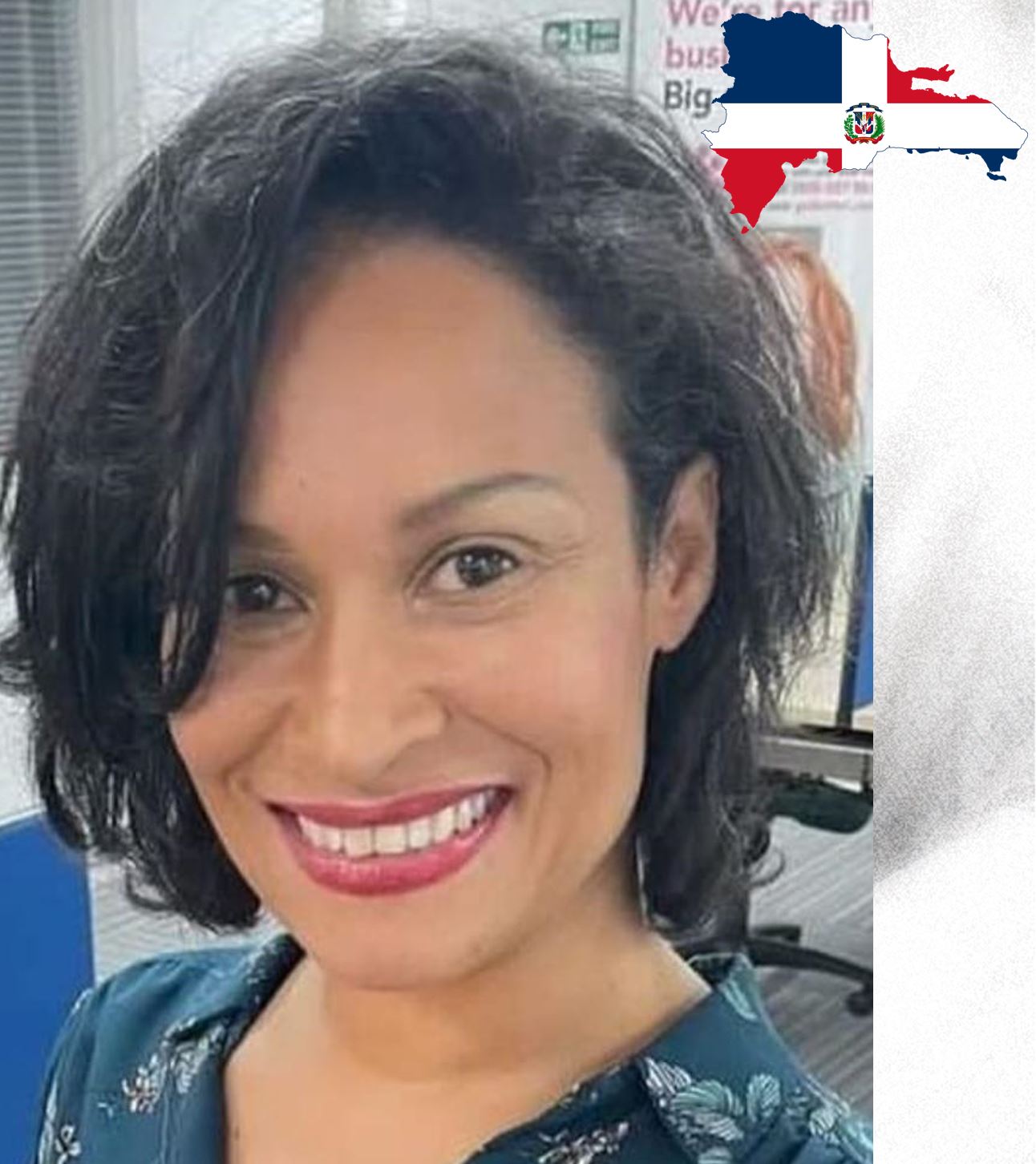 MEET TANIA
A passionate and an exciting new teacher of Dominican bachata in Belfast!
Born the Dominican Republic and immersed in its culture, Tania has been dancing Bachata since she was a child, and it has always been an essential part of her daily life. She's excited to share her passion, love and knowledge of the dance with her new students.
Her classes are focused on teaching you how Bachata is naturally danced in the Dominican Republic, with an emphasis on how to feel the music, body movement, footwork, and musicality.
With her bubbly and infectious personality, Tania is sure to inspire and motivate her students to achieve their full potential.
She believes that Bachata is for everyone and loves to see her students progress and discover their own style.
So come join Tania's class and experience the passion and excitement of Dominican Bachata.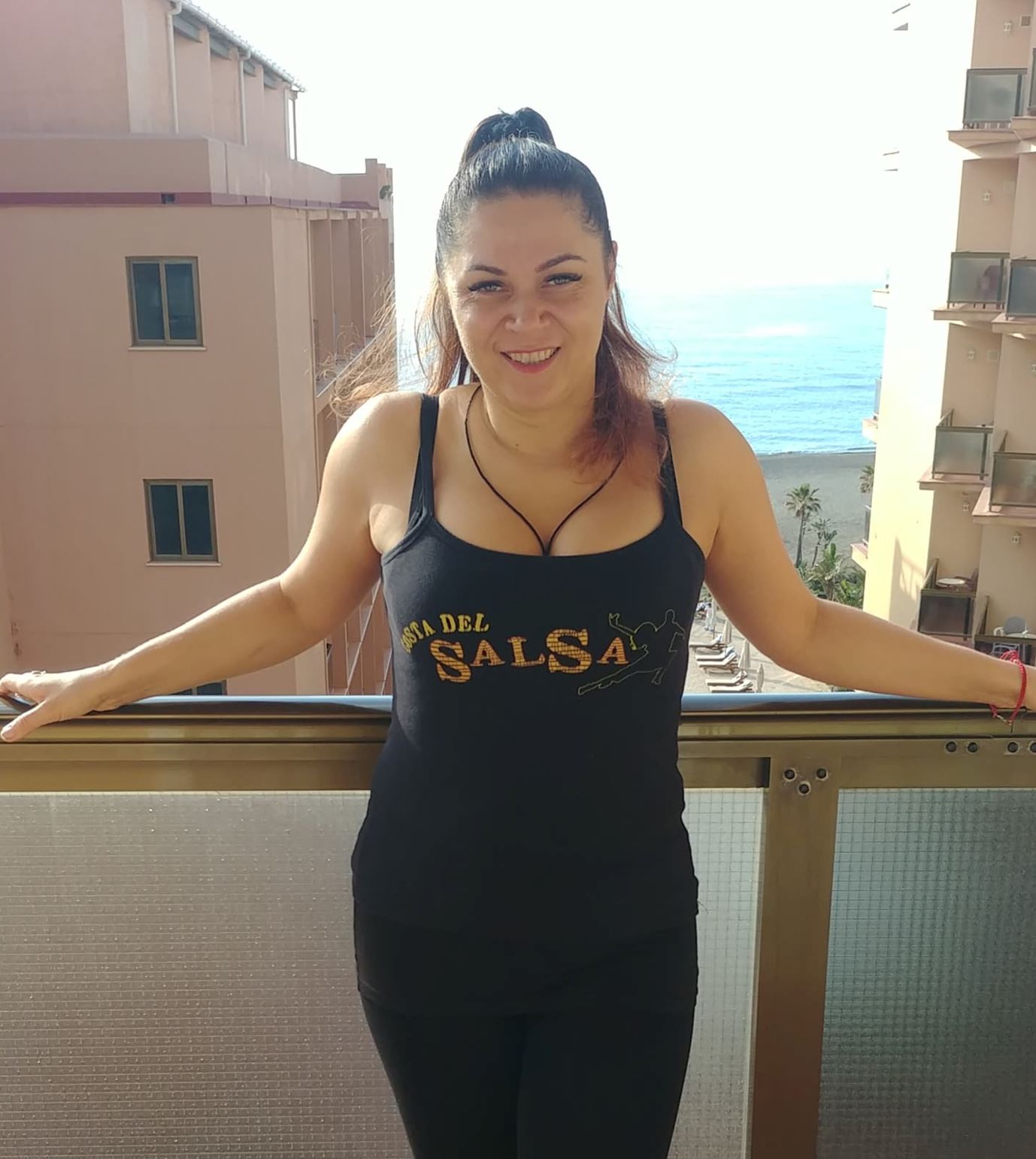 MEET MONIKA
Prepare to be dazzled by the incredible force of nature that is this amazing woman, who needs no introduction in Northern Ireland.
She's not just a gem, she's a shining star that has lit up the dance scene with her passion, drive, and unwavering commitment to the art form.
Known as one of the most dedicated co-organizers and promoters of dance events in cooperation with international dance artists, teachers, and musicians, this woman is a true trailblazer in the industry. You may have even been lucky enough to travel with her to the Costa Del Salsa in Spain, where she orchestrates the most incredible dance holidays as part of Gerry Flynn Events.
But that's not all. She's also the promoter behind some of the biggest dance congresses, like the Dublin Fever Fest in 2015, which drew in over 400 participants from more than 30 countries for dance competitions, with a lineup of international artists that would make your head spin. And let's not forget the Dublin Goes to Belfast dance event, which brought together over 120 participants from different countries, creating a melting pot of cultures and dance styles.
She is not just a passionate co-organiser of dance events, but also an unstoppable force behind the non-profit organisation 'Salsa Belfast'. With a heart for spreading the joy of Latin dance beyond borders, she tirelessly works to organise, promote, host and support classes, events and parties that bring the rhythm and spirit of Latin America to the heart of Belfast and beyond. Through her tireless efforts, she has helped countless people to discover the magic of Latin dance and the vibrant community it creates.
It's hard to sum up such an incredible woman in just a few words, but suffice it to say that her energy, passion, and spirit are truly unparalleled. Thanks to her, Latin Dance is thriving in Belfast, Northern Ireland, and beyond. We're blessed to have her in our midst, and we can't wait to see what amazing things she'll accomplish next.UK and Europe.
Tuesdays , from 8 pm – 10 pm
At the Accidental Theatre

No partner is required. Everyone is welcome. The only thing we require is a smile! 😉
We know that pricing can be confusing and overwhelming, so we've made it super simple for you. We offer just two subscription options that are customized to meet your unique needs and motivations.
Whether you're a seasoned dancer or just starting out on your dance journey, we've got everything you need to succeed. We're committed to making your dance experience as enjoyable and uplifting as possible, so you can leave every class feeling energized and inspired.
So why not join us on the dance floor and discover the transformative power of dance for yourself? We can't wait to help you reach new heights and achieve your dreams, one step at a time!
One Class
£6 per class for 1 hour or £10 for 2 hours.
This includes 1 hour of Salsa worth £6 and 1 hour of Bachata worth £6.
You save 20% (£2).
1 hour of Salsa Cubana

1 hour of Bachata Dominicana

Good money saving

Refund if you can't dance after  5 dance classes

Phone and Zoom dance assistance
 We recomend not to miss the first 5 sessions to get the most out it.
Twelve Classes
£100 per 12 classes for 24 hours
This includes 12 hours of Salsa and 12 hours of Bachata worh £72 each.
You save 44% (£44).
12 hours of Salsa Cubana

12 hours of Bachata Dominicana

Good money saving

Refund if you can't dance after 5 dance classes*

Phone and Zoom dance assistance
*We're so confident that by the 5th dance class you will gain confidence in dancing.
These videos will give you an idea of how Cuban Salsa and Dominican Bachata are fun, informal, danced every where and embrassed by people of all ages and skill levels.
Frequently Asked
Questions
Hola!
Just like you, a lot of people have the same or similar questions and concerns when they are ready to join a Latin dance class. We'd love to answer all your burning questions about Salsa and Bachata dancing, but unfortunately, we can't do it all on this website.  You know what they say: Sometimes, you just gotta get out there and start shakin' those hips in a class, take a few lessons. Get your feet moving, make some new amigos, and achieve that dancing dream you never thought . Trust us, once you start grooving to that spicy beat, you'll feel like you can achieve anything – even answering those tough salsa questions! But don't worry! Here below, we've put together a list of Frequently Asked Questions to help ease your mind. And if there's anything we didn't cover or you just want to chat, don't be shy, just shoot us a message and we'll be happy to help you out!
Are your Cuban Salsa and Dominican Bachata classes better than others in Belfast?
Oh dear, no, no, no! It's not a matter of right or wrong, it's simply a matter of personal taste. Just like how each flower adds its own unique beauty to a garden, different dance styles add their own flair to the Latin community.
In Belfast, we're lucky to have a plethora of talented Salsa and Bachata instructors. There's Paulina and Guillermo from P&G who bring their own contagious smiles and infectious energy to the dance floor, Tony & Carolina, Adele March, Chris Scullion, and Rueda Belfast, Social Dance Academy, Belfast Style Dancing – each one a beautiful bloom in our vibrant Latin Dance community.
So let's celebrate our differences and appreciate the diverse range of styles that make Latin Dance so rich and colorful. After all, just like how some people prefer oranges while others prefer apples, there's no right or wrong way to enjoy dance – as long as it's sweet and brings joy to our hearts.
Do I need a partner to learn Salsa and Bachata?
Nope, you don't need a partner to learn these dances. You can come solo and we'll pair you up with some amazing people to dance with. We're like the Tinder of dance partners, but without the awkwardness.
What should I wear to a Salsa and Bachata class or event?
Wear whatever makes you feel comfortable and confident. We suggest shoes that won't fly off your feet and clothes that won't fly off your body. And if you want to wear a fancy hat or a tutu, we won't judge you.
Do I need to have any prior dance experience to learn Salsa and Bachata?
Not at all! Our classes are designed for beginners, so even if you have two left feet, we'll help you find your rhythm and get your dance on.
How long does it take to learn Salsa and Bachata?
It really depends on how much you practice and how quickly you pick up the steps. But don't worry, even if it takes you a little while to get the hang of it, we promise you'll have a blast along the way.
What are some common Salsa and Bachata moves?
Really, the most common move is the one that makes you smile.
Can I bring my kids to a Salsa or Bachata class or event?
Sure thing! Dancing is a great family activity, and we love to see kids learning and enjoying the music. Just make sure they have comfortable shoes and enough space to move around.
What are the benefits of learning Salsa and Bachata?
Besides being a ton of fun, dancing Salsa and Bachata can improve your coordination, balance, and overall fitness. Plus, it's a great way to meet new people and make some amazing dance friends.
Do I need to be in shape to dance Salsa and Bachata?
Nope, you don't need to be a fitness model to dance these styles. Just come with an open mind and a willingness to move your body, and we'll take care of the rest. Plus, dancing is a great way to burn some calories and tone those muscles.
What if I can't remember the steps during a dance?
Don't worry, just keep moving and try to follow your partner's lead. And if you're really stuck, just throw in some fancy arm movements or spin around a few times. Trust us, it'll look impressive no matter what.
What if I accidentally step on my partner's foot during a dance?
It happens to the best of us! Just apologize and keep on dancing. And if your partner steps on your foot, don't worry about it either. It's all part of the dance floor experience.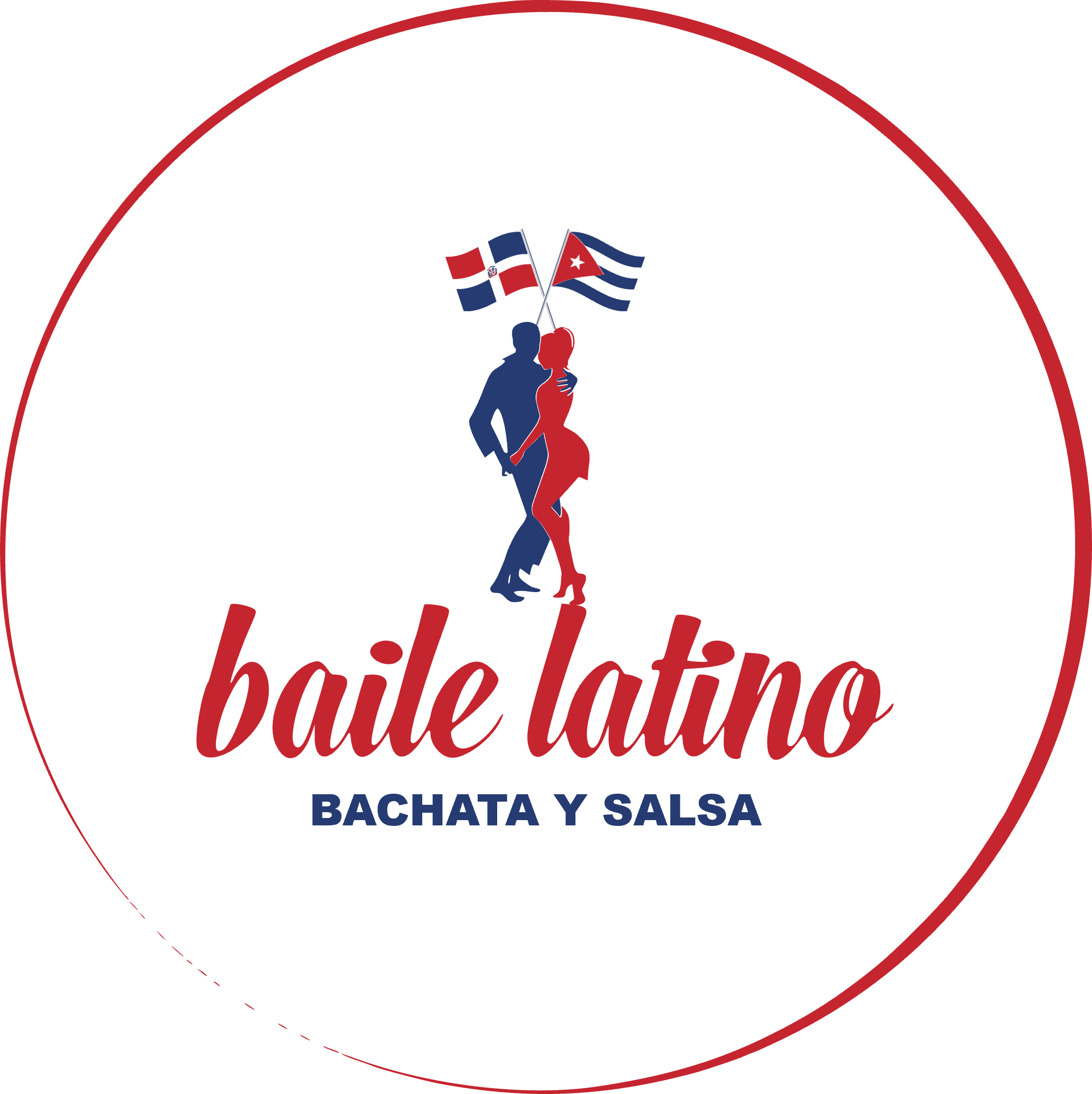 07402 249503 / 07423 513276
12-13 Shaftesbury Square, Belfast BT2 7DB